HIPAA 835 Analytics
Please contact sales@hsu-computing.com for a trial program.
HIPAA 835 Analytics can:
create an SQL database with necessary tables to hold claim data
parse your 837 files and post them to the database
query against claim charges, service line payment for a specific HCPCS code, deductions
Posted 835 data is stored in sereval tables in the SQL server. Click here for a complete table diagram
How to use this program:
Program Main Screen
The program main screen is shown when the program starts: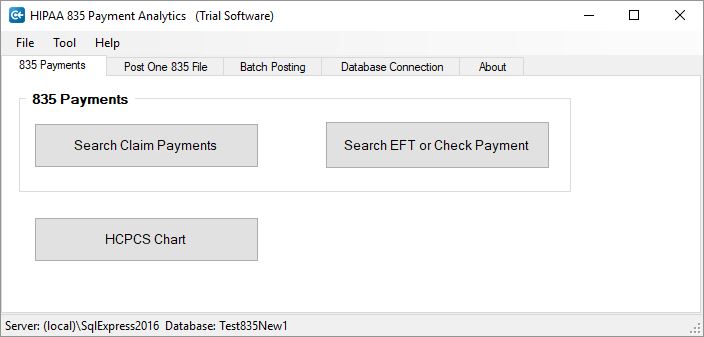 Set up Database connection
First, you need to set up an SQL database connection so this program can read and post data to that Database. On the main screen, select the "Database Connection" tab. The main screen changes to: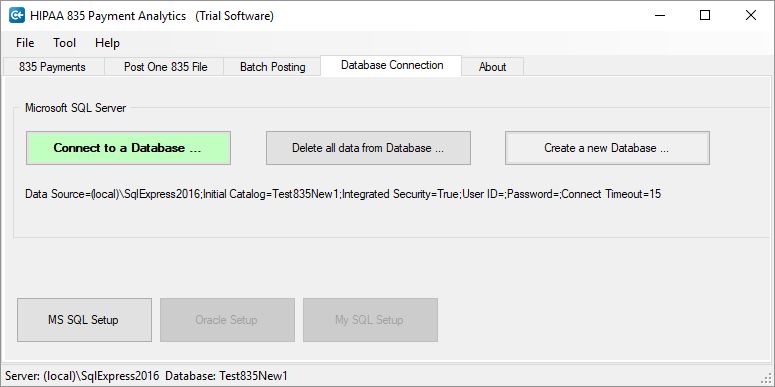 Then, set SQL server name and Login method by selecting the "Connecting to a Database" button. A popup window will prompt you for connection parameters: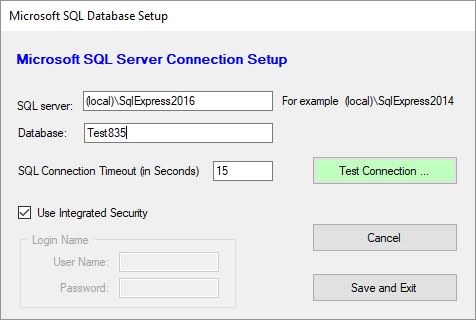 Create and Delete Database
Previous step merely tells the program where the 835 database is. It may be an existing database you have created and been using for a while. If this will be a new database you have not created, you need to create one by clicking on the "Create a New Database" button.
If you need to delete all the data posted in a database, you can click on "Delete All Data from Database" to clear the database. The database will still exist with all the tables but no data.
This program does not allow you to delete a database from an SQL Server. You need to open SSMS (Microsoft SQL Server Management Studio) to delete the database.
Post 835 to SQL Database
Once a database connection is set up and an 835 database exists on the server, you can start posting HIPAA 835 files to that database. You can post one file at a time, or you can post all the files in a folder.
Selecting "Post One 835 File" tab on main screen to post one file at a time.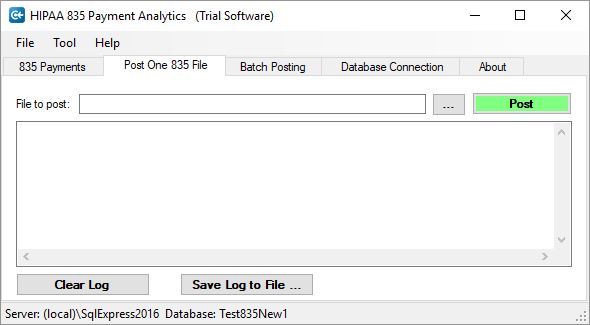 Selecting "Batch Posting" tab on main screen to post all files in a folder.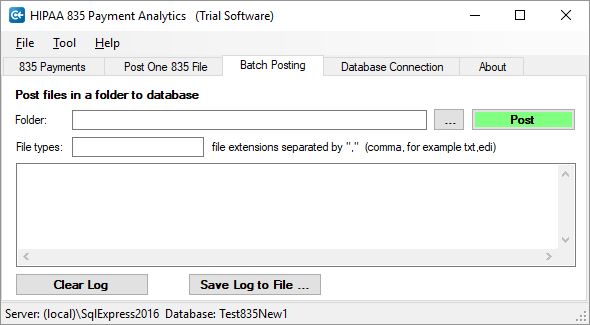 Query 835 data in SQL Database
You can do simple query against the data in the database. Selecting "835 Payments" tab on main screen to display query tab. A sample query result is shown below:
Or, you can write your own SQL query against the database.
A sample Query screen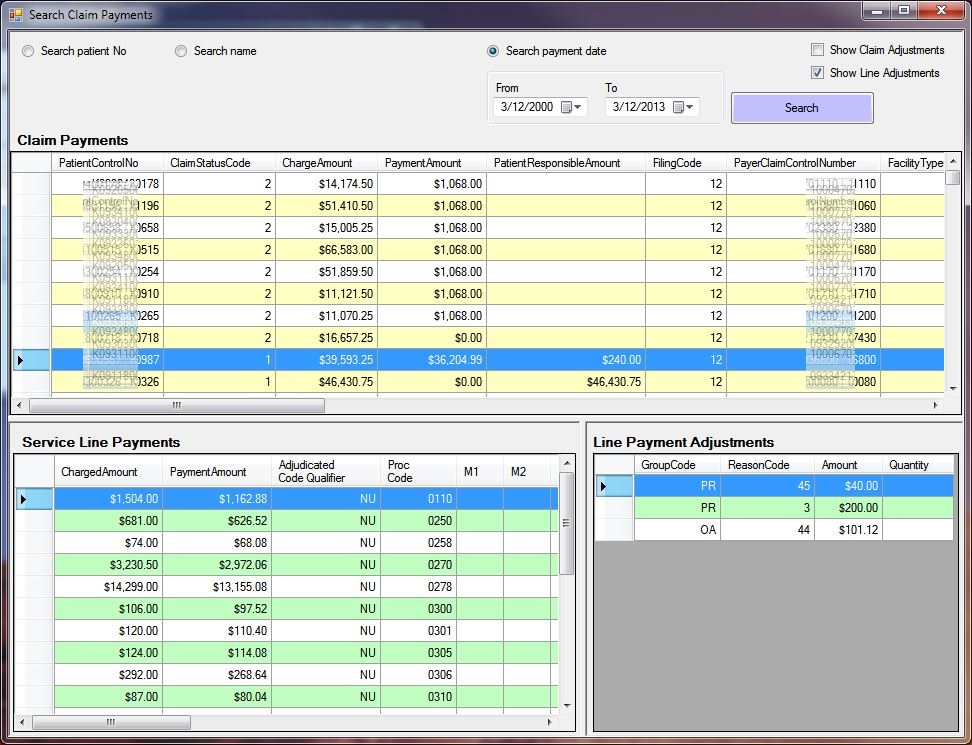 Please contact us sales@hsu-computing.com for a trial program.
---