EDI 850 Purchase Order to Excel
We know there are many formats used by different industries and companies. If you encounter problem with your 850 files, please contact us at support@hsu-computing.com. We will try our best to help you solve the problem.
"EDI 850 to Excel Program" converts Purchase Order EDI file 850 to Excel file. The current release parses and exports the following segments:
Header segments
BEG
SAC
Loop_N1 : N1, N2, N3, N4
Line detail segments
Contact us if you need to export other segment data.
Here is an example of an exprted EDI 850 Excel file
Download sample output file
Program displays the window below after a valid 850 purchase order file is opened: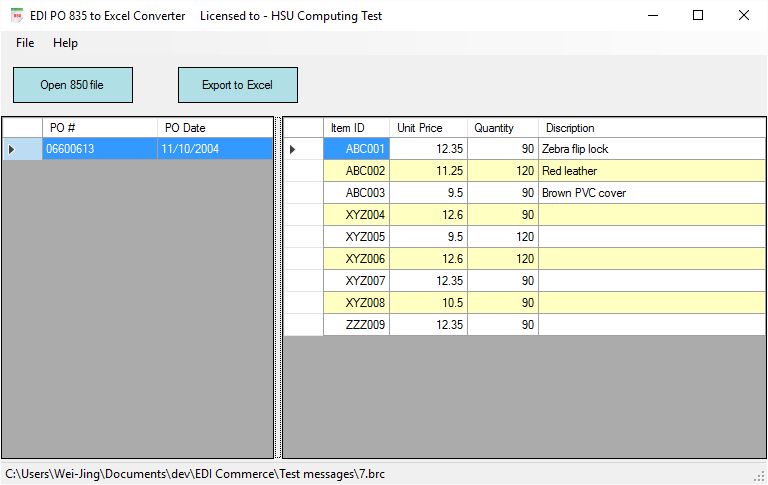 ---